When it comes to fertility treatments, you want to be sure you're working with a qualified and experienced fertility specialist. Here are a few things to keep in mind when choosing a fertility doctor:
Find a board-certified doctor
Make sure your doctor is board certified, or at least board eligible, in Reproductive Endocrinology and Infertility (REI). This certification is granted by the American Board of Obstetrics and Gynecology (ABOG) and requires the completion of a three-year accredited fellowship program in REI.
What a the clinic's success rates?
Investigate the clinic's success rates online. The Centers for Disease Control and Prevention (CDC) provides publicly available data on success rates for in vitro fertilization (IVF) at each fertility clinic across the country.
What Doctor is right for you?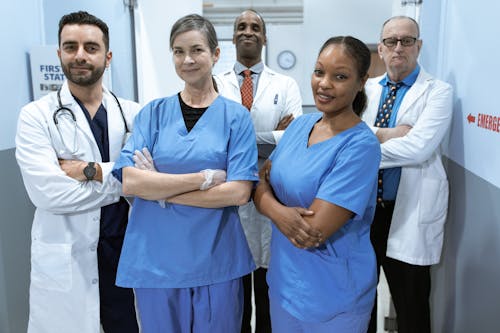 Ask about your doctor's experience and interests. Different reproductive endocrinologists have different clinical interests. For example, some doctors prefer to do more reproductive surgery, while others specialize robustly in polycystic ovary syndrome (PCOS). Make sure you find the right doctor for you.
Get a referral
Get a referral from your regular gynecologist or primary care physician. Your regular doctor likely knows the fertility doctor(s) in the area and may be able to offer you a personalized recommendation.
Find someone you can really talk to
Be sure you feel comfortable with your fertility doctor and that you trust them to provide quality care. You should feel like you can openly discuss your concerns and that your questions will be answered thoroughly.
Ask about costs and insurance coverage
Fertility treatment (such as intrauterine insemination and in vitro fertilization (IVF)) can be expensive, so you'll want to be sure you understand the costs upfront and whether or not your insurance will cover any of the expenses.
Consider traveling for treatment
You may need to travel to a larger city or even out of state to see a fertility specialist with experience in treating your particular condition. Don't let distance deter you from getting the care you need. One benefit of the COVID-19 pandemic is that tele-health is more readily available
Get a second opinion
If you have already started fertility treatments or you do not feel comfortable with your treatment plan, it is always ok to consider a second opinion with a different fertility clinic. Different physicians approach fertility care in different ways, and you must personalized plan you feel comfortable with.
Choosing a fertility doctor is an important decision that should not be taken lightly. Fortunately, there are many great resources available to help you find the right doctor for you. By doing your research, scheduling a consultation, being prepared to discuss your medical history, and asking about treatment options and success rates, you will be one step closer to starting or growing your family.
MY NAME IS NATALIE STENTZ. I AM A BOARD-CERTIFIED OB-GYN AND FERTILITY SPECIALIST. I BELIEVE THAT WOMEN'S HEALTH MATTERS AND THAT OPTIMAL HEALTH STARTS AT HOME WITH SMALL CHANGES APPLIED OVER A LIFETIME.